Local Tile Grouting & Caulking Contractor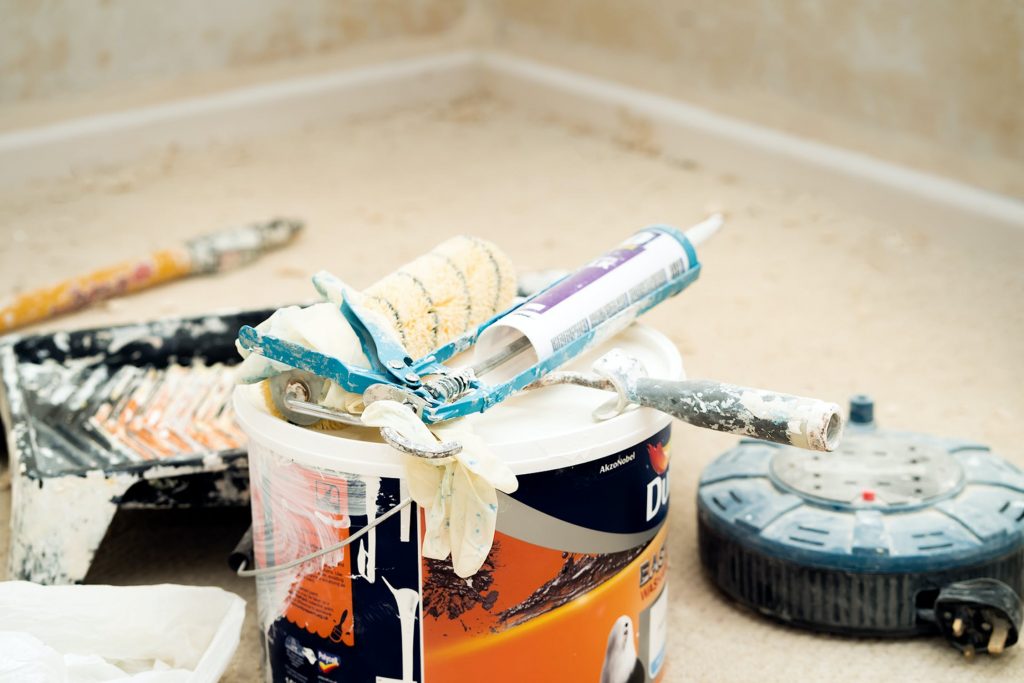 The Grout Guys are local grout and caulk restoration and repair contractors. We can help re-grout and re-caulk your tile counters, backsplashes and floors in your home or business kitchens, bathrooms and foyers.
Grouting and caulking is not something you want to do yourself. Hiring a professional grouting and caulking contractor like the Grout Guys, will result in clean straight lines using professional tools and materials.
Grouting and caulking needs to be checked in various areas as part of regular maintenance. This helps make sure that it remains in good condition and does its job of keeping moisture from seeping into cracks. Grouting and caulking around certain joints and fixtures creates a seal that prevents water that flows from faucets and showers from seeping into cracks and crevices. If allowed in, this water can cause damage that's costly to repair.
Beyond grouting and caulking kitchens, bathrooms and foyers, we also offer packages that caulk your windows. We can prevent air drafts and/or hot or cold air loss to the outside. Prime spots include the borders around windows and doors, and along wall baseboards. Caulking these areas can help you decrease your home's heating and cooling costs.
Along with preventing air leaks, caulking around windows and trim provides protection from outside elements seeping inside, around the window frame or through other gaps. When the moisture from rain or snow enters, not only does it damage the structure, causing rotted, warped wood and peeling wallpaper, it also leads to dangerous mold and mildew.
If you are seeking a local tile grouting and caulking contractor to clean, restore, replace or seal in your home or business, contact us today for a free estimate!