The Grout Guys are local tile grout sealing contractors. As local tile and grout experts, we can help you re-grout and seal your tile backsplash, walls and floors in your home or business. As a professional tile grout sealing company who serves southern Wisconsin and northern Illinois, we have helped many local clients restore and preserve their tile surfaces.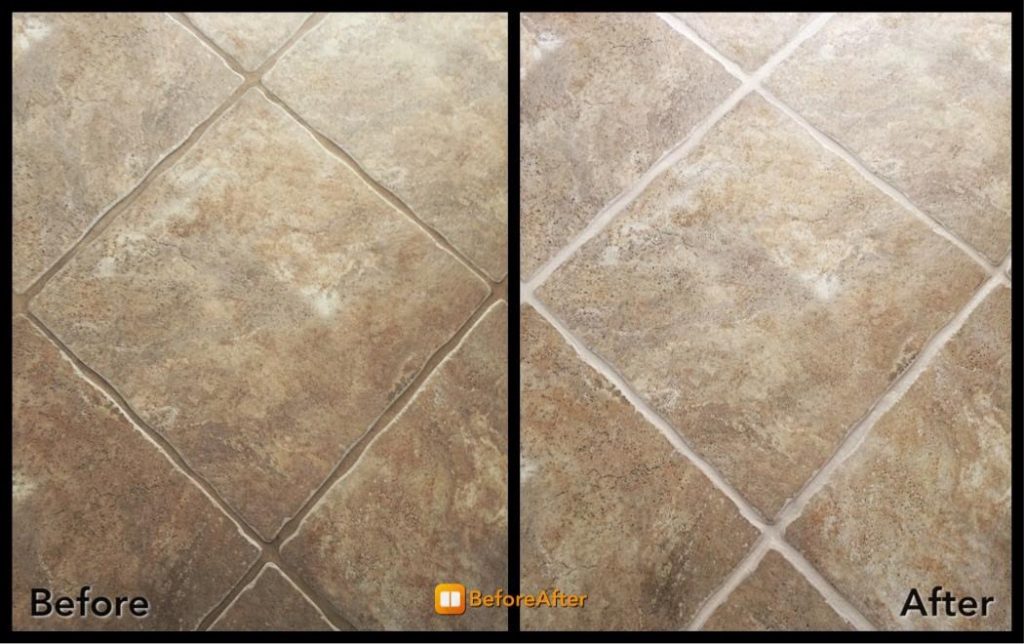 Grout is made of the cement material, which is naturally porous. This porous material allows moisture to permeate within and in time, provides a small area for mold and mildew to grow. That is the black nasty stuff that collects in your grout that makes it appear so dirty. This is why grout must be maintained. Simply cleaning the grout and tile does not do the job effectively. This is why re-grouting and sealing is necessary for your tile surfaces. In addition, "grout sealing" is required to ensure that this moisture does not impact sub-surfaces, which can result in further damage to more porous sub-surfaces, such as sheet rock and/or wood.
Cleaning your tile's grout and sealing your tile surface can make your tile appear new and clean. While tile and grout cleaning and sealing is often performed when someone is preparing to sell their home, we also find ourselves working for clients who just purchased a home. However, you do not need to wait until you are preparing for a real estate transaction to re-grout and seal your tile backsplashes, walls or floors. Enjoy the clean look and feel that results from our tile and grouting cleaning and sealing services today.
If you are seeking a local tile and grout sealing contractor to assist you with revitalizing your tile backsplashes, walls and/or floors, then contact us today for a free estimate!