Local Tile Grout & Caulk Contractor in Vernon Hills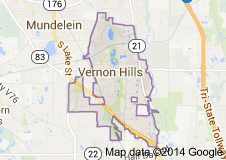 We are the Grout Guys, we are local Tile and Grout Contractors serving residential and commercial clients in Vernon Hills 60061 & 60069. We are standing-by ready to assist you with a variety of services relative to cleaning, staining and replacement of grout and caulk for tile surfaces of all types. Beyond grout and caulking, we are also experts in Tile Sealing, Cleaning, Grout Staining/Color Sealing. By simply cleaning and or staining your already existing grout, you can help your tile walls and/or floors appear new in your Vernon Hills bathroom, kitchen and foyer. Sometime tiles can also become damaged. We can help here too. As we are also tile repair and replacement contractors for various tile types on floors, walls and backsplashes in Vernon Hills and adjacent villages and cities.
When working with the Grout Guys you can expect trusted experts to service your home with guaranteed satisfaction, along with customer service that will exceed your expectations. We are fully licensed and insured, with over 10 years of experience in all facets of tile, grout and caulk restoration and/or replacement including but not limited to the following services:
As a local contractor who provides tile and grout services in the Village Vernon Hills, we know that no permit is required for the type of work that we perform. However, we always abide by municipal code for all villages and cities that we operate in. CLICK HERE to view the Municipal Code for the Village of Vernon Hills. If you are seeking a local tile and grout contractor in Vernon Hills 60061 & 60069 to assist you with any tile grouting or caulking in your bathrooms, kitchens, or any room of your home or business, please do not hesitate to contact us for a free estimate. Though we are a grout and caulk contractor based in Antioch, Vernon Hills 60061 & 60069 is within our grout and caulk service area.